DVMUG Zoom Classes
www.dvmug.org      925-695-7655
These classes will be included as part of membership in DVMUG. That makes the cost of membership an even better deal at only $40 per year. The cost of one of these classes via Zoom at the adult school is $20.
The classes will also be recorded and made available on YouTube only to DVMUG members. You can watch these classes on your Apple TV or Roku device on your big-screen TV any time you want
DVMUG membership also includes a weekly email with news and how to tips as well as access to the DVMUG bulletin board to ask question and get help from other DVMUG members.
You can join DVMUG and pay for your membership online here.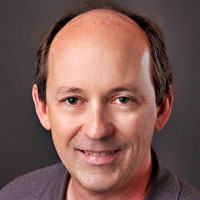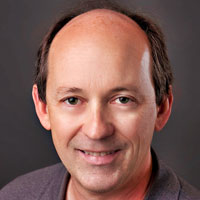 Presented by Mike Matthews
Mike Matthews is a member of the Apple Consultants Network and specializes in consumers. He also teaches classes at a number of adult schools in the Bay Area helping people make the most of their Apple products. His experience goes back to the days of the Apple II+.
Class Schedule
October 6, Tuesday, 3-5 PM – What's new in iOS 14
Every year, Apple releases another version of the software that makes the iPhone the world's most popular smartphone, and 2020 is no exception. If you're an experienced iPhone user who wants to keep up to date with improvements and new features in iOS 14 – including new ways to organize your home screens, changes to Messages, updates to Maps and Safari, and a brand new Translation app – then this is the class for you.
Download class outline
What is New in iOS 14.pdf
---
October 20, Tuesday, 3-5 PM – What's new in iPad OS 14
A year ago, Apple introduced iPadOS, a variation of the software that runs on iPhone. It added new features that take advantage of the iPad's ability to serve as a second screen for a Mac, use a keyboard and mouse, and run more than one application on-screen simultaneously. If you're an experienced iPad user then this class will get you up to speed with all of the new features and benefits of iPadOS 14.
Download class outline
What_is_New_in_iPadOS_14.pdf
---

November 3, Tuesday, 3-5 PM – All About iCloud
Think of iCloud as the glue that holds all your Apple devices together, syncing information like contacts between all your devices. iCloud also lets you share photos, documents, and calendars with other iCloud users. You can use iCloud to store documents as well as all your photos and videos. And iCloud also includes vital services like Backup and Find My. Find out what iCloud can do for you.
Download class outline
All_About_iCloud.pdf
---

November 17, Tuesday, 3-5 PM – Messages… and More
Apple's Messages app is one of the many ways to keep in touch with others. It can do much more than just send text. You can include pictures, videos, handwriting, animated emoji (even one that looks like you!), and more. Learn how to spruce up your messages.
Download class outline
Messages_and_More.pdf
---
December 1, Tuesday, 3-5 PM – What's new in macOS Big Sur
The Mac remains Apple's most versatile computer and with the release of macOS Big Sur it has a new level of power and beauty. We'll cover the major changes, including updates to Safari, Maps, and Messages; a refined new design, a revised Notification Center, the new Control Center, and much more.
Download class outline
What_is_new_in_Big_Sur.pdf
---
January 5, Tuesday, 3-5 PM – Surfin' with Safari
The world has moved to the web. And lucky for you, it's easy to use the web to do research, buy things, catch up on the news, and find information. Using Safari, Apple's web browsing software, you'll learn how to search the web, create bookmarks for frequently visited web pages, save pages to read later, and fill in user names and passwords with a click.
Download class outline
Surfing_with_Safari.pdf
---

January 19, Tuesday, 3-5 PM – Keeping Track of People
The Contacts app is probably the most boring app on your Apple device. But in many ways, it's also the most important. Your iPhone, iPad, or Mac is first and foremost a communications device. Think of all the ways you communicate with people (phone calls, email, video calls, texting) and it's the Contacts app that makes all of this easy. Learn how the Contacts app can enhance the ways you communicate with others.
Download class outline
Keeping track of people.pdf
---

February 2, Tuesday, 3-5 PM – Staying Safe with Apple Products
Sometimes it's hard to tell the difference between a lie and the truth. This is certainly the case online, where it's relatively easy for n'er-do-wells to try to trick you into giving up valuable information or grant access to your computer. Join us to learn what you can do to protect your network, your devices, and yourself.
Download class outline
Staying safe with Apple products.pdf
---
February 16, Tuesday, 3-5 PM – Wallet and Apple Pay
Think about all the things you carry in your wallet. Apple has a goal: replace it all with the Wallet app on your iPhone. Whether it's digging up your AAA card, buying movie tickets, or paying for your groceries, you can do it with the Wallet app and Apple Pay. We'll help you get set up and ready to go.
Download class outline
Wallet and Apple Pay.pdf
---
March 2, Tuesday, 3-5 PM – What the Heck is the "Finder"?
The Finder has been a part of the Mac since the beginning in 1984. It started out as a way to access the Mac's file system. It wasn't until several years after its introduction that it would actually "find" anything. Now the Finder plays several roles, including providing many ways to organize and view your files, serving as a conduit to your iPhone and iPad, and even accessing files that aren't on your Mac. Update your Mac to macOS Big Sur and we'll explore all the things the Finder can do.
Download class outline
What the Heck is the FInder.pdf
---

You can view previous DVMUG Zoom Meetings at,
DVMUG YouTube Channel