Each summer this SIG meeting explores the food and recipe resources available on the Internet and does in-house sampling and comparing of both common and exotic foods. Those who meet at the office at 5 pm, before the SIG meeting's official start at 7 pm will have a bite to eat before returning to the office to check out recipes and info on the Internet.
Previous DVMUG Food SIG Meeting Topics and Photos
Dinner will be at Leisure Dessert
This month we will be tasting 23 kinds of Ghirardelli Chocolate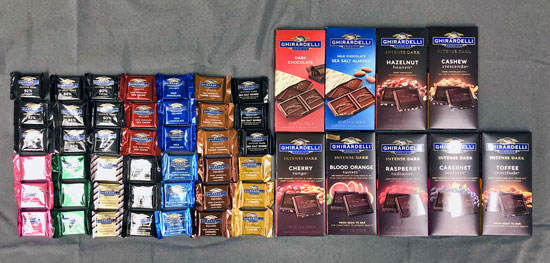 Previous Film Fest Awards and Videos
Lights! Camera! Action! It's Film Fest Time Again!
If you have been to one of our previous Film Fests at Rossmoor's luxurious Peacock Room, you already know it is a match for the finest private theater around, with lush soft seats, a grand screen, and a high-quality sound system.
Immediately following the Film Fest screenings, join us for wine & cheese in the adjacent Fireside Room.
The Film Fest kicks off at 7 pm on Tuesday, August 20that the Peacock Theater in Rossmoor. Admission is free.
Peacock Hall in Rossmoor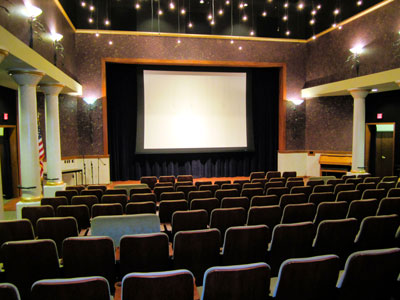 Peacock Hall in Rossmoor