DVMUG Main Meeting
6-21-17
Apple WWDC Review
Apple announced its future direction at the 2017 World Wide Developers Conference (WWDC), held in early June. This month's General Meeting main presentation will cover all the new and future software and hardware changes that Apple is bringing out this year. You will find out what you need to know before deciding whether you want to upgrade to the latest and greatest when it becomes available.
Apple posts video replay of WWDC 2017 keynote
Apple has posted the official video of its WWDC 2017 keynote on its website
Read more here

All of Apple's big announcements from WWDC 2017
Apple made a lot of announcements today at WWDC 2017, including the latest versions of iOS, macOS, and watchOS. There were also new Macs and iPads for those looking for new hardware.
Read more here
Apple Beefs Up iMac and MacBook Lines
As part of the announcement-heavy WWDC keynote, Apple has revved the iMac line with Intel's 7th-generation Kaby Lake CPUs, higher performance graphics, brighter screens, and faster SSDs. The MacBook and MacBook Pro also get new CPUs, the MacBook becomes more expandable, and the MacBook Air receives a small speed bump.
Read more here
iPad Pro: How does the all-new 10.5-inch model compare to the 12.9-inch mega tablet?
Apple continues to expand its iPad Pro lineup with a new 10.5-inch display and an update to its original 12.9-inch model. Here's everything you need to know.
Read more here
watchOS 4 FAQ: Everything we know about the Siri face, fitness features, and Music app
Learn all about the upcoming watchOS 4, including its release date, top features, and biggest changes.
Read more here
Apple HomePod FAQ: Everything we know about the new Siri smart speaker
Does Apple's HomePod have enough advanced features to compete against Amazon Echo and Google Home?
Read more here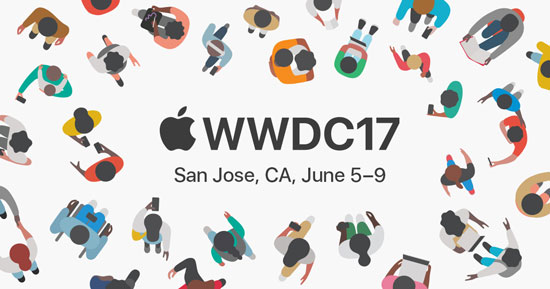 ---
The Diablo Valley Mac Users Group helps Macintosh users get the most out of their computers. Software, hardware, digital filmmaking, photography—these subjects and more are covered in the club's monthly General Meeting, workshops, and Special Interest Groups.
You are invited to attend our general meetings at the Pacheco Community Center for vendor and club presentations on new hardware, software, and other items of Mac interest. Meetings start at 6:30 p.m. with a Question & Answer segment where you are welcome to ask about your own Mac problems; there's a break during which the club Mac experts answer your questions one-on-one, and a raffle in addition to the main presentation, usually by a software publisher or hardware manufacturer.
Dues for the entire family are $40 per year-a bargain! Especially since it includes access to the club's award-winning monthly newsletter, ApplePRESS, and attendance at all Special Interest Group meetings including the monthly MacClinic, where club experts diagnose and repair what's wrong with your Mac as well as helping you with software upgrades, hard-drive replacement, and similar improvements.