DVMUG Main Meeting
Wednesday, April 17th · 6:30 pm to 9:00 pm
Pleasant Hill Community Center
320 Civic Drive, McHale Room
Pleasant Hill
It hasn't been long since we had a program featuring the tools used by our staff at the MacClinic. That was good-to-know information, but some of them are beyond the scope of what the normal user would do at home. There is, however, quite a bit that the average user can do the keep their Macs running at top performance. At the April general meeting we'll be covering some of the tools that you can use to keep your Mac at the top of its game. Hope to see you there at our new general meeting location in the Pleasant Hill Community Center.
We will also have a demo from Klear Screen-iKlear.
They will be offering their Eco packaging IKlear "best sellers"  at 30-40% savings to DVMUG members at the meeting.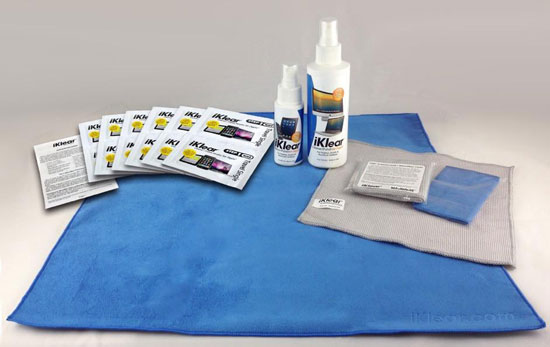 Founded in 1992 with a mission to make the best cleaning products for high tech devices, Meridrew Enterprises developed KlearScreen®. KlearScreen, made in the USA, is the first premium screen-cleaning product developed for the emerging laptop computer market. The new liquid crystal displays were susceptible to damage by the harsh cleaning chemicals generally available. The KlearScreen cleaning solution solved the problem by delivering a safe, non-toxic fluid that cleans, protects and preserves the display.
In 1998 iKlear® was created to support the release of the Apple® iMac®. iKlear products were selected to be the exclusive worldwide cleaning products for Apple retail. The iKlear brand was marketed to Apple customers using unique packaging and premium contents tailored to the needs of Apple users.
---
The Diablo Valley Mac Users Group helps Macintosh users get the most out of their computers. Software, hardware, digital filmmaking, photography—these subjects and more are covered in the club's monthly General Meeting, workshops, and Special Interest Groups.
You are invited to attend our general meetings at the Pleasant Hill Community Center for vendor and club presentations on new hardware, software, and other items of Mac interest. Meetings start at 6:30 p.m. with a Question & Answer segment where you are welcome to ask about your own Mac problems; there's a break during which the club Mac experts answer your questions one-on-one, and a raffle in addition to the main presentation, usually by a software publisher or hardware manufacturer.
Dues for the entire family are $40 per year-a bargain! Especially since it includes access to the club's award-winning monthly newsletter, ApplePRESS, and attendance at all Special Interest Group meetings including the monthly MacClinic, where club experts diagnose and repair what's wrong with your Mac as well as helping you with software upgrades, hard-drive replacement, and similar improvements.