DVMUG iPhone-iPad SIG Meeting
Tuesday, January 22nd
7 pm to 9 pm
(Fourth Tuesday of the month)
Pleasant Hill Community Center
320 Civic Drive, McHale Room
Pleasant Hill

This meeting location is for the iPhone-iPad SIG only.
All other SIG meetings will continue to be at the DVMUG office.
Leader:

Chris Wysocki

510-299-4157
Get a map to Pleasant Hill Community Center
You can RSVP on the Facebook meeting page
iOS 12 apple.com/ios/
The iPhone-iPad SIG meets at the Pleasant Hill Community Center in the McHale Room, just down the road from the DVMUG Office.
If you've installed iOS 12 and have questions, we'll answer them. Bring your iPhone and iPad to the SIG and we'll do more interactive training. Also, don't forget to share any fun apps you've found with the group. If there is something you would like answered or covered in the SIG, let me know in the iPhone/iPad SIG conference on the BBS

MacMost Video Tutorials
iOS | iPhone | iPad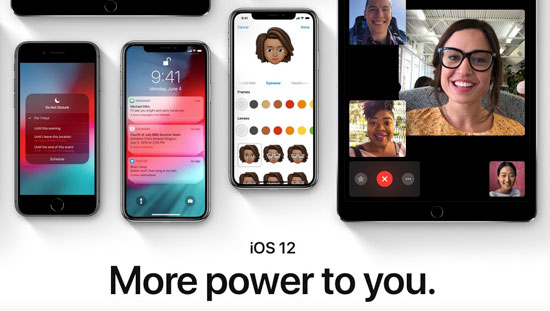 DVMUG Mac Clinic
Saturday, January 26th
10 am to Noon
1:30 pm to 4 pm
(Fourth Saturday of the month)
DVMUG Office
396 Civic Drive
Pleasant Hill

Leader: Rick Calicura
925-228-4992
Clinic volunteers include,
John Sobrero
Anne Griffin
Don Nelson
Tina Tanenbaum
Brenda Boswell
Chris Wysocki
 Get a map to the DVMUG Office
Previous Clinic Lunch Photos at,
dvmug.org/blog/?p=8994
Make your sad Mac happy again! At DVMUG's legendary MacClinic., we can upgrade your Mac's memory (you supply the memory; we can tell you where to get it). We can upgrade most Macs' data storage by installing a new hard drive or solid-state drive. We can troubleshoot problems with malware, adware, and botched installations. We can help setup of your iOS device, back it up to your Mac, and transfer your data to a new iOS device. Appointments for the MacClinic must be made by phone (for triage), then time slots will be assigned. Remember that the services you receive as part of your DVMUG membership beat the heck out of what you would pay elsewhere. Obviously, the DVMUG office rent never stops and donations are gratefully received.
Add RAM to your Mac
Upgrade your Mac to an SSD drive
Install a backup drive or recover data from a hard drive
Upgrade macOS or iOS to the current version
Migrate your apps and data to a new Mac
Securely erase an old Mac for ewaste or donation
Backup your iPhone or iPad to your Mac
Sync your iCloud to your Mac, iPhone, and iPad
Perform housecleaning and remove old apps and downloads from your Mac
MacClinic Favorite Apps
DVMUG Internet SIG Meeting
Tuesday, February 5th
7pm-9pm
(First Tuesday of the month)
DVMUG Office
396 Civic Drive
Pleasant Hill
Leader: John Sobrero
925-335-6789
www.sobrero.net

Leader: Anne Griffin
925-405-5646
Get a map to the DVMUG Office
As always, any topic related to the Internet, DVMUG BBS, Google, Facebook, Email and the Web are fair game.
Google
Internet Utilities
We can also explore any Web Publishing options you bring to the table.
| | | | | | |
| --- | --- | --- | --- | --- | --- |
| Dreamweaver | Rapidweaver | Sandvox | Squarespace | Tumblr | WordPress |
The DVMUG BBS FirstClass 16 Client download is available from the DVMUG web page at, http://fc.dvmug.org
FirstClass Mobile 16 for iPhone and iPad is available at, http://itunes.apple.com/us/app/firstclass-mobile/id310607705?mt=8
If you have an iPhone, iPod touch or iPad bring it to the SIG and we will help you get it set up to login to the DVMUG BBS.
DVMUG Clinic Lunch 11-24-18
Puesto
2035 Diamond Blvd
Concord
More photos at, photos.app.goo.gl/anFKJA7qCQchcTNT9
DVMUG Clinic Lunch 10-27-18
More photos at,
https://photos.app.goo.gl/1dpgn1sY4Vx24KMA7