DVMUG iPhone-iPad SIG Meeting
Tuesday January 23rd from 7pm to 9pm
Pleasant Hill Community Center
320 Civic Drive, McHale Room
Pleasant Hill

This meeting location is for the iPhone-iPad SIG only.
All other SIG meetings will continue to be at the DVMUG office.
The DVMUG Main meeting will continue to be at the Pacheco Community Center.
Leader:

Chris Wysocki

510-299-4157
Get a map to Pleasant Hill Community Center, http://goo.gl/0SXjPO
You can RSVP on the Facebook meeting page
iOS 11 apple.com/ios/ios-11/
The iPhone-iPad SIG is meets at the Pleasant Hill Community Center in the McHale Room, just down the road from the DVMUG Office.
Bring your iOS toy to the iPhone/iPad SIG and we'll do more interactive training. If you've installed iOS 11 and have questions, we'll answer them. Also don't forget to share any fun apps you've found with the group. If there is something you would like answered or covered in the SIG, let me know in the iPhone/iPad SIG conference on the BBS
DVMUG MacClinic
Saturday, January 27th, from 10am to 4pm
DVMUG Office
396 Civic Drive
Pleasant Hill

Leader: Rick Calicura
925-228-4992
Clinic volunteers include,
John Sobrero
Anne Griffin
Don Nelson
Tina Tanenbaum
Brenda Boswell
Chris Wysocki
 Get a map to the DVMUG Office: http://goo.gl/oiFj
Previous Clinic Lunch Photos at,
dvmug.org/blog/?p=8994
Dedicated to making sad Apple devices happy. A staff of experts will help you add RAM, upgrade your operating system to the latest version, put in a new hard drive, or fix your slow-running or bad-acting Mac, iPhone or iPad. Appointments for the MacClinic must be made by phone (for triage), then time slots will be assigned. Just as a reminder, while the MacClinic is free, the club relies upon your donations to help offset the club's ever growing expenses.
Add RAM to your Mac
Upgrade your Mac to an SSD drive
Install a backup drive or recover data from a hard drive
Upgrade macOS or iOS to the current version
Migrate your apps and data to a new Mac
Securely erase an old Mac for ewaste or donation
Backup your iPhone or iPad to your Mac
Sync your iCloud to your Mac, iPhone and iPad
Perform housecleaning and remove old apps and downloads from your Mac
MacClinic Favorite Apps

This Week at DVMUG 12-10-2017
Tuesday morning is Susan Shoemaker's Photos SIG. This time she'll be discussing what to do with all those loose, random photos around the house.
Tuesday evening is the macOS SIG. Anne will answer any questions you have about macOS, new versions or old. This month's topic will be Mac security. There is also a free 2-hour online course and a free 90-page ebook download on the subject. Check for more details about security even if you can't come to the macOS SIG.
---
The Diablo Valley Mac Users Group helps Macintosh users get the most out of their computers. Software, hardware, digital filmmaking, photography—these subjects and more are covered in the club's monthly General Meeting, workshops, and Special Interest Groups.
You are invited to attend our general meetings at the Pacheco Community Center for vendor and club presentations on new hardware, software, and other items of Mac interest. Meetings start at 6:30 p.m. with a Question & Answer segment where you are welcome to ask about your own Mac problems; there's a break during which the club Mac experts answer your questions one-on-one, and a raffle in addition to the main presentation, usually by a software publisher or hardware manufacturer.
Dues for the entire family are $40 per year-a bargain! Especially since it includes access to the club's award-winning monthly newsletter, ApplePRESS, and attendance at all Special Interest Group meetings including the monthly MacClinic, where club experts diagnose and repair what's wrong with your Mac as well as helping you with software upgrades, hard-drive replacement, and similar improvements.
DVMUG macOS Meeting
Tuesday, December 12th from 7pm to 9pm
DVMUG Office
396 Civic Drive
Pleasant Hill
Leader: Anne Griffin
925-405-5646
Get a map to the DVMUG Office: http://goo.gl/oiFj
 You can RSVP on the Facebook meeting page
Questions, answers, and demonstrations of the features of our current operating systems—Mavericks, Yosemite, El Capitan, Sierra and High Sierra. Questions on your own setup welcome.
This month we will be looking at Mac Security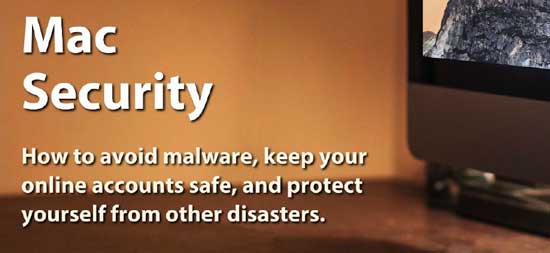 Online Course: The Practical Guide to Mac Security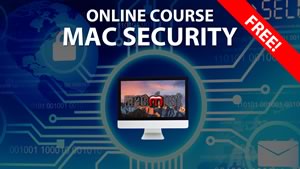 The Practical Guide to Mac Security is a FREE course with 24 lessons that will enable the typical home and office Mac user to secure their Mac from dangers like malware, online account break-ins, data loss, and online scams.
The course includes a free e-book of the same name with even more information and details. This is the second edition of my book The Practical Guide to Mac Security, updated for 2017.
This course is meant for casual Mac users who use their Macs at home or in the office. The lessons will allow you to secure your own Mac without needing to understand complicated computer techniques. It is an everyday guide for everyday Mac users.
Want to know more? You can read about the course, check out sample videos, and see a complete table of contents at the special coupon link below.
Why is the course free? I (Gary) think that it is very important that every Mac user know the basics of how to keep their Macs safe and stay safe online. I think it is so important that I have decided to make this course completely free so no one has an excuse not to learn about Mac security and Internet safety.
The Practical Guide to Mac Security
1. Online Password Security
Improving Your Passwords
Using Different Passwords Everywhere
Moving Up To Two-Factor Verification
Dealing With Security Questions
What To Do If Your Accounts Have Been Compromised
2. Malware and Hackers
Do You Need Antivirus Software?
Following Three Simple Rules
Using Gatekeeper
Protecting Your Data With Mac User Accounts
Setting Up Guest User Accounts
Do You Need macOS Firewall?
Staying Safe With Secure Connections and VPN
3. Scams and Tricks
Recognizing Phishing Scams
Avoiding Social Engineering Tricks
Ignoring Misleading Web Ads
Help Stop False and Misleading Sharing
Stay Away From Email Scams
4. Physical Disasters
Backing Up Your Mac
Storing Your Files in the Cloud
Using FileVault and Encrypted Backups
Backing Up Online
Cloning Your Hard Drive
Preventing Problems With a UPS
Find My Mac
5. Frequently Asked Questions
Suspicious Sharing
Peek-A-Boo
Stopping Spam
PIN Problems
Wi-Fi Passwords
Exploits Versus Malware
Keep It Secret
What's Your Location?
Selling Your Mac
Private Web Browsing