DVMUG Mac Essentials

Saturday, March 2nd
10 am to 12 pm
(First Saturday of the month)
DVMUG Office
396 Civic Drive
Pleasant Hill

Get a map to the DVMUG Office
Learn the basic ins and outs of Apple devices, the core interface elements—the menus, Finder, and Dock—so you can start working with files, folders, and applications right away. Mac Essentials looks at concepts and apps (e.g., Mail) and examines that concept across the iMac, iPad, and iPhone, noting the similarities and more importantly the differences on each device. Each meeting will start with YOUR questions.
Leader: Robert Skapura
925-933-4257


MacMost A Beginner's Guide to the Mac Video Tutorials

DVMUG Internet SIG Meeting

Tuesday, March 5th
7pm-9pm
(First Tuesday of the month)
DVMUG Office
396 Civic Drive
Pleasant Hill

Get a map to the DVMUG Office
Leader: John Sobrero
925-335-6789
www.sobrero.net

Leader: Anne Griffin
925-405-5646
As always, any topic related to the Internet, DVMUG BBS, Google, Facebook, Email and the Web are fair game.
Google
Internet Utilities
We can also explore any Web Publishing options you bring to the table.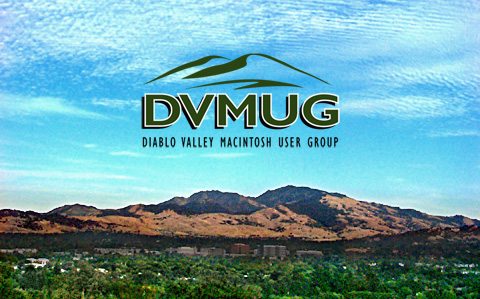 The DVMUG BBS FirstClass 16 Client download is available from the DVMUG web page at, http://fc.dvmug.org

FirstClass Mobile 16 for iPhone and iPad is available at, http://itunes.apple.com/us/app/firstclass-mobile/id310607705?mt=8
If you have an iPhone, iPod touch or iPad bring it to the SIG and we will help you get it set up to login to the DVMUG BBS.
DVMUG Photos SIG Meeting

Tuesday, March 12th
10 am to 12 pm
(Second Tuesday of the month)
DVMUG Office
396 Civic Drive
Pleasant Hill

Get a map to the DVMUG Office

Leader: Susan Shoemaker
As always, we will try to help with any questions and concerns you may have about Photos for macOS, Photos for iOS and iCloud Photo Library. Also, feel free to share a favorite photo or a few!
Photos for Mac: The ultimate guide
Photos for Mac brings it into the modern age of picture and video management, tying it into both the operating system and the cloud.
Read more here


MacMost Photos Video Tutorials
DVMUG macOS Meeting

Tuesday, March 12th
7 pm to 9 pm
(Second Tuesday of the month)
DVMUG Office
396 Civic Drive
Pleasant Hill

Get a map to the DVMUG Office
Leader: Anne Griffin
925-405-5646

Leader: John Sobrero
925-335-6789
www.sobrero.net
Questions, answers, and demonstrations of the features of our current operating systems—El Capitan, Sierra, High Sierra, and Mojave. Questions on your own setup welcome.
macOS Mojave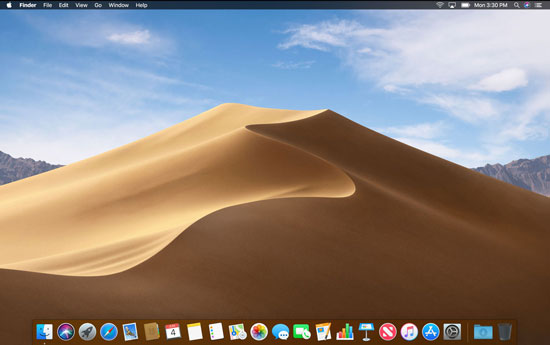 DVMUG Main Meeting
Wednesday, March 20th · 6:30 pm to 9:00 pm
(Third Wednesday of the month)
NEW LOCATION
Pleasant Hill Community Center
320 Civic Drive, McHale Room
Pleasant Hill


 Get a map to Pleasant Hill Community Center
When Pictures are Worth More Than a Thousand Words
Everyone has pictures. But last September Apple announced that they would no longer print books, calendars, cards, etc., from your pictures. Bob Skapura will demonstrate Apple's recommended solution of using a third-party Extension within Photos for all those projects and much more. And what is an Extension and how does it work.
Robert Skapura
Mimio Photos
Mimeo Photos is a powerful new extension for creating photobooks, cards, and calendars within the Photos app for macOS. 
Designed with Apple's cherished photo project experience in mind, we offer identical templates, product sizes, and themes, as well as the same premium quality products Apple users know and love.
After installing Mimeo Photos from the Mac App Store, get started by simply choosing your photos in the Photos App and selecting Mimeo Photos from the dropdown under My Projects.

---
The Diablo Valley Mac Users Group helps Macintosh users get the most out of their computers. Software, hardware, digital filmmaking, photography—these subjects and more are covered in the club's monthly General Meeting, workshops, and Special Interest Groups.
You are invited to attend our general meetings at the Pleasant Hill Community Center for vendor and club presentations on new hardware, software, and other items of Mac interest. Meetings start at 6:30 p.m. with a Question & Answer segment where you are welcome to ask about your own Mac problems; there's a break during which the club Mac experts answer your questions one-on-one, and a raffle in addition to the main presentation, usually by a software publisher or hardware manufacturer.
Dues for the entire family are $40 per year-a bargain! Especially since it includes access to the club's award-winning monthly newsletter, ApplePRESS, and attendance at all Special Interest Group meetings including the monthly MacClinic, where club experts diagnose and repair what's wrong with your Mac as well as helping you with software upgrades, hard-drive replacement, and similar improvements.