This month we will be looking at Mac Security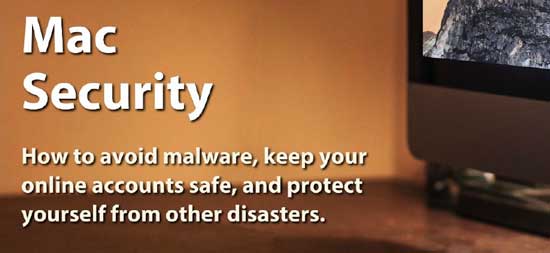 Online Course: The Practical Guide to Mac Security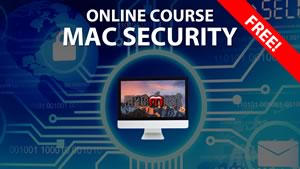 The Practical Guide to Mac Security is a FREE course with 24 lessons that will enable the typical home and office Mac user to secure their Mac from dangers like malware, online account break-ins, data loss, and online scams.
The course includes a free e-book of the same name with even more information and details. This is the second edition of my book The Practical Guide to Mac Security, updated for 2017.
This course is meant for casual Mac users who use their Macs at home or in the office. The lessons will allow you to secure your own Mac without needing to understand complicated computer techniques. It is an everyday guide for everyday Mac users.
Want to know more? You can read about the course, check out sample videos, and see a complete table of contents at the special coupon link below.
Why is the course free? I (Gary) think that it is very important that every Mac user know the basics of how to keep their Macs safe and stay safe online. I think it is so important that I have decided to make this course completely free so no one has an excuse not to learn about Mac security and Internet safety.
The Practical Guide to Mac Security
1. Online Password Security
Improving Your Passwords
Using Different Passwords Everywhere
Moving Up To Two-Factor Verification
Dealing With Security Questions
What To Do If Your Accounts Have Been Compromised
2. Malware and Hackers
Do You Need Antivirus Software?
Following Three Simple Rules
Using Gatekeeper
Protecting Your Data With Mac User Accounts
Setting Up Guest User Accounts
Do You Need macOS Firewall?
Staying Safe With Secure Connections and VPN
3. Scams and Tricks
Recognizing Phishing Scams
Avoiding Social Engineering Tricks
Ignoring Misleading Web Ads
Help Stop False and Misleading Sharing
Stay Away From Email Scams
4. Physical Disasters
Backing Up Your Mac
Storing Your Files in the Cloud
Using FileVault and Encrypted Backups
Backing Up Online
Cloning Your Hard Drive
Preventing Problems With a UPS
Find My Mac
5. Frequently Asked Questions
Suspicious Sharing
Peek-A-Boo
Stopping Spam
PIN Problems
Wi-Fi Passwords
Exploits Versus Malware
Keep It Secret
What's Your Location?
Selling Your Mac
Private Web Browsing