Archive for the 'Special Interest Groups' Category
DVMUG Mac Clinic
Saturday, September 22nd
10am to Noon
1:30pm to 4pm
(Fourth Saturday of the month)
DVMUG Office
396 Civic Drive
Pleasant Hill

Leader: Rick Calicura
925-228-4992
Clinic volunteers include,
John Sobrero
Anne Griffin
Don Nelson
Tina Tanenbaum
Brenda Boswell
Chris Wysocki
 Get a map to the DVMUG Office
Previous Clinic Lunch Photos at,
dvmug.org/blog/?p=8994
Dedicated to making sad Apple devices happy. A staff of experts will help you add RAM, upgrade your operating system to the latest version, put in a new hard drive, or fix your slow-running or bad-acting Mac, iPhone or iPad. Appointments for the MacClinic must be made by phone (for triage), then time slots will be assigned. Just as a reminder, while the MacClinic is free, the club relies upon your donations to help offset the club's ever growing expenses.
Add RAM to your Mac
Upgrade your Mac to an SSD drive
Install a backup drive or recover data from a hard drive
Upgrade macOS or iOS to the current version
Migrate your apps and data to a new Mac
Securely erase an old Mac for ewaste or donation
Backup your iPhone or iPad to your Mac
Sync your iCloud to your Mac, iPhone and iPad
Perform housecleaning and remove old apps and downloads from your Mac
MacClinic Favorite Apps
DVMUG iPhone-iPad SIG Meeting
Tuesday September 25th
7pm to 9pm
(Fourth Tuesday of the month)
Pleasant Hill Community Center
320 Civic Drive, McHale Room
Pleasant Hill

This meeting location is for the iPhone-iPad SIG only.
All other SIG meetings will continue to be at the DVMUG office.
The DVMUG Main meeting will continue to be at the Pacheco Community Center.
Leader:

Chris Wysocki

510-299-4157
Get a map to Pleasant Hill Community Center
You can RSVP on the Facebook meeting page
iOS 12 apple.com/ios/
The iPhone-iPad SIG is meets at the Pleasant Hill Community Center in the McHale Room, just down the road from the DVMUG Office.
If you've installed iOS 11 and have questions, we'll answer them. Also don't forget to share any fun apps you've found with the group. If there is something you would like answered or covered in the SIG, let me know in the iPhone/iPad SIG conference on the BBS

MacMost Video Tutorials
iOS | iPhone | iPad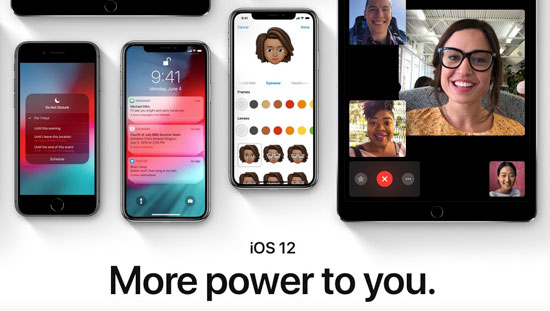 DVMUG Internet SIG Meeting
Tuesday, October 2nd
7pm-9pm
(First Tuesday of the month)
DVMUG Office
396 Civic Drive
Pleasant Hill
Leader: John Sobrero
925-335-6789
www.sobrero.net

Leader: Anne Griffin
925-405-5646
Get a map to the DVMUG Office
As always, any topic related to the Internet, DVMUG BBS, Google, Facebook, Email and the Web are fair game.
Google
Internet Utilities
We can also explore any Web Publishing options you bring to the table.
| | | | | | |
| --- | --- | --- | --- | --- | --- |
| Dreamweaver | Rapidweaver | Sandvox | Squarespace | Tumblr | WordPress |
The DVMUG BBS FirstClass 16 Client download is available from the DVMUG web page at, http://fc.dvmug.org
FirstClass Mobile 16 for iPhone and iPad is available at, http://itunes.apple.com/us/app/firstclass-mobile/id310607705?mt=8
If you have an iPhone, iPod touch or iPad bring it to the SIG and we will help you get it set up to login to the DVMUG BBS.
Mac Essentials
Saturday October 6th
10am to 12pm
(First Saturday of the month)
DVMUG Office
396 Civic Drive
Pleasant Hill
Learn the basic ins and outs of Apple devices, the core interface elements—the menus, Finder, and Dock—so you can start working with files, folders, and applications right away.  Mac Essentials looks at concepts and apps (e.g., Mail) and examines that concept across the iMac, iPad, and iPhone, noting the similarities and more importantly the differences on each device. Each meeting will start with YOUR questions.

Leader: Robert Skapura
925-933-4257
 Get a map to the DVMUG Office


MacMost A Beginner's Guide to the Mac Video Tutorials
Mac Scroll Bars
Resizing Mac Windows
Renaming Files
Mac Maps App
Mac Trackpad
Mac Keyboard Shortcuts
Status Menus
Getting Started With Time Machine
Desktop Folder
Previewing Files On Your Mac
Mac Context Menus
Mac App Switcher
Mac Cursor
Sending Images In Email Messages
Mac User Accounts
Mac Downloads Folder
Mac Notes
Mac Modifier Keys
TextEdit
Mac App Store
Web Searching
Windows and Tabs
Drag and Drop On the Mac
Siri On the Mac
Red, Yellow and Green Window Buttons
Copy and Paste
Finder Views
Mac Reminders
Desktop Backgrounds
System Preferences
LaunchPad
Mac Trash
Mac Spotlight
Mac Menu Bar
Mac Dock
Mission Control
Organizing With Folders On Your Mac
DVMUG Photos SIG Meeting

Tuesday, October 9th
10am to 12pm
(Second Tuesday of the month)
DVMUG Office
396 Civic Drive
Pleasant Hill
Leader: Susan Shoemaker
707-745-6990
Get a map to the DVMUG Office
With Apple's Photo printing services no longer available, we will have a "sharing time" with our own books. Please bring one or two to share with the class.  We'll take another look at the new photo printing apps that can replace Apple's. Also, if you have a favorite slideshow to share, we can put it up on the screen through the X-Mirage app. Time permitting, we may discuss developing photo essays.
As always, we will try to help with any questions and concerns you may have about Photos for macOS, Photos for iOS and iCloud Photo Library. Also, feel free to share a favorite photo, or a few!
Photos for Mac: The ultimate guide
Photos for Mac brings it into the modern age of picture and video management, tying it into both the operating system and the cloud.
Read more here


MacMost Photos Video Tutorials