Archive for the 'Food' Category
DVMUG Food SIG Meeting
Tuesday, June 27
7 pm to 9 pm
(Third Tuesday of the month)
DVMUG Office 396 Civic Drive Pleasant Hill

 Get a map to the DVMUG Office
Leader: Anne Griffin

925-405-564

Leader: Karen Mahshi
Each summer this SIG meeting explores the food and recipe resources available on the Internet and does in-house sampling and comparing of both common and exotic foods. Those who meet at the office at 5 pm, before the SIG meeting's official start at 7 pm will have a bite to eat before returning to the office to check out recipes and info on the Internet.
Previous DVMUG Food SIG Meeting Topics and Photos
The topic this month will be
DVMUG-Rossmoor Picnic
Wednesday, July 17th, 2017 · 5:30 pm to 8:00 pm
Sportsman's Park
Hillside Complex
3400 Golden Rain Road
Rossmoor
Walnut Creek

Get a map to the DVMUG Picnic
As always, the group will supply the meat and drinks, and you are encouraged to bring a dish or a dessert. This event is always a lot of fun and we encourage you to join us for what will be a very enjoyable time with good food and good company.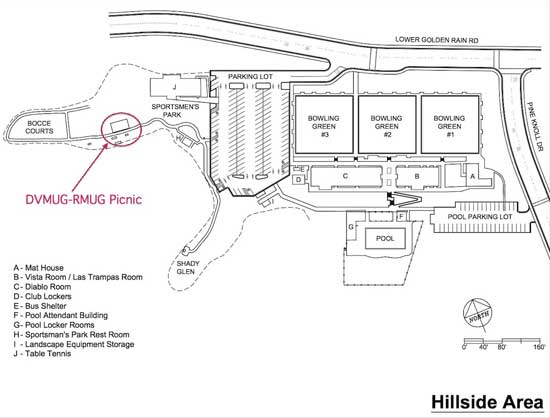 DVMUG Clinic Lunch 1-26-19
More photos at,
photos.app.goo.gl/RbEYbNaEhSMK1DPz7
DVMUG Clinic Lunch 11-24-18
Puesto
2035 Diamond Blvd
Concord
More photos at, photos.app.goo.gl/anFKJA7qCQchcTNT9