Archive for the 'DVMUG' Category

This Week at DVMUG 05-22-2017
We've got a busy week of SIG meetings this week, starting with the iPhone-iPad meeting on Tuesday evening. Let's review Pages on iOS this week, as a followup to last week's General Meeting topic.
Wednesday is the Genealogy SIG, with Verner Laursen. Bring your questions and Verner will answer them, thereby helping everybody to learn together.
Anne and Karen are restarting their Food SIG for the summer months, and the first meeting for 2017 is Thursday evening, covering Tea.
---
The Diablo Valley Mac Users Group helps Macintosh users get the most out of their computers. Software, hardware, digital filmmaking, photography—these subjects and more are covered in the club's monthly General Meeting, workshops, and Special Interest Groups.
You are invited to attend our general meetings at the Pacheco Community Center for vendor and club presentations on new hardware, software, and other items of Mac interest. Meetings start at 6:30 p.m. with a Question & Answer segment where you are welcome to ask about your own Mac problems; there's a break during which the club Mac experts answer your questions one-on-one, and a raffle in addition to the main presentation, usually by a software publisher or hardware manufacturer.
Dues for the entire family are $40 per year-a bargain! Especially since it includes access to the club's award-winning monthly newsletter, ApplePRESS, and attendance at all Special Interest Group meetings including the monthly MacClinic, where club experts diagnose and repair what's wrong with your Mac as well as helping you with software upgrades, hard-drive replacement, and similar improvements.
DVMUG iPhone-iPad SIG Meeting
Tuesday May 23rd from 7pm to 9pm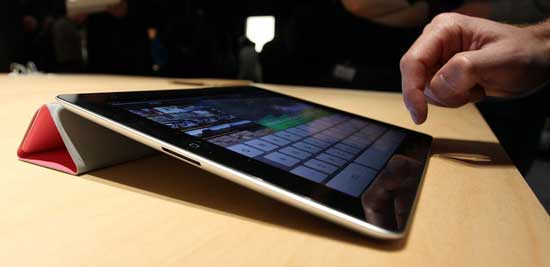 Pleasant Hill Community Center
320 Civic Drive, McHale Room
Pleasant Hill

This meeting location is for the iPhone-iPad SIG only.
All other SIG meetings will continue to be at the DVMUG office.
The DVMUG Main meeting will continue to be at the Pacheco Community Center.
Leader:

Chris Wysocki

510-299-4157
Get a map to Pleasant Hill Community Center, http://goo.gl/0SXjPO
You can RSVP on the Facebook meeting page
iOS 10
The iPhone-iPad SIG is meets at the Pleasant Hill Community Center in the McHale Room, just down the road from the DVMUG Office.
Bring your iOS toy to the iPhone/iPad SIG and we'll do more interactive training. If you have questions, we'll answer them. Also don't forget to share any fun apps you've found with the group. If there is something you would like answered or covered in the SIG, let me know in the iPhone-iPad SIG conference on the BBS.
DVMUG Genealogy SIG Meeting
Wednesday, May 24th, 10am to 12pm
DVMUG Office
396 Civic Drive
Pleasant Hill


Leader: Verner Laursen
925-672-7483
 Get a map to the DVMUG Office: http://goo.gl/oiFj
Our emphasis is on the use of Reunion and MacFamily Tree software, and answering your questions about it and your genealogy research.

DVMUG Food SIG Meeting
Thursday, May 25th from 7pm to 9pm
Leader:

Anne Griffin
925-405-5646

Leader:

Karen Mahshi
Each summer this SIG meeting explores the food and recipe resources available on the Internet and does in-house sampling and comparing of both common and exotic foods. Those who meet at the office at 4:30 pm, before the SIG meeting's official start, will sample the wares of the Concord Farmers Market at Todos Santos Plaza and have a bite to eat before returning to the office at 7pm to check out recipes and info on the Internet.
Previous DVMUG Food SIG Meeting Topics and Photos
 Get a map to the DVMUG Office: http://goo.gl/oiFj
  You can RSVP on the Facebook meeting page
This month we will be tasting Tea.
Check the 70 kinds we will be tasting at
goo.gl/photos/faEgkhQrLQ7Y7GRu5