Archive for the 'DVMUG' Category
DVMUG Internet SIG Meeting

Tuesday, January 7th
7pm-9pm
(First Tuesday of the month)
DVMUG Office
396 Civic Drive
Pleasant Hill

Get a map to the DVMUG Office
Leader: John Sobrero
925-335-6789
www.sobrero.net

Leader: Anne Griffin
925-405-5646
As always, any topic related to the Internet, DVMUG BBS, Google, Facebook, Email and the Web is fair game.
Google
| | | | |
| --- | --- | --- | --- |
| Social Media | | Internet Utilities | |
We can also explore any Web Publishing options you bring to the table.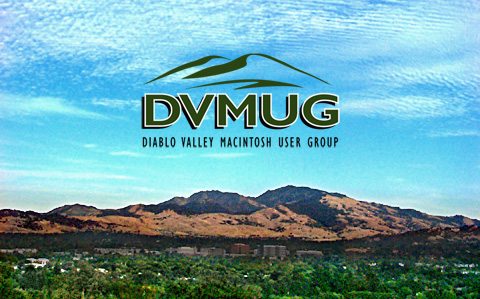 The DVMUG BBS FirstClass 16 Client download is available from the DVMUG web page at, http://fc.dvmug.org

FirstClass Mobile 16 for iPhone and iPad is available at, http://itunes.apple.com/us/app/firstclass-mobile/id310607705?mt=8
If you have an iPhone or iPad, bring it to the SIG and we will help you get it set up to log in to the BBS.
DVMUG Apple Help Meeting


NEW SIG
Tuesday, January 14th
7 pm to 9 pm
(Second Tuesday of the month)
DVMUG Office
396 Civic Drive
Pleasant Hill

Get a map to the DVMUG Office
Leader: Anne Griffin
925-405-564

Leader: John Sobrero
925-335-6789
www.sobrero.net
This SIG will help answer questions about your Apple devices. Bring your Apple MacBook, iPhone, or iPad to the meeting and get hands-on help. Get advice about keeping your devices up-to-date with the proper Apple and third-party updates. No Apple device is too old; we can cover any version of the macOS, or iOS for iPhone and iPad.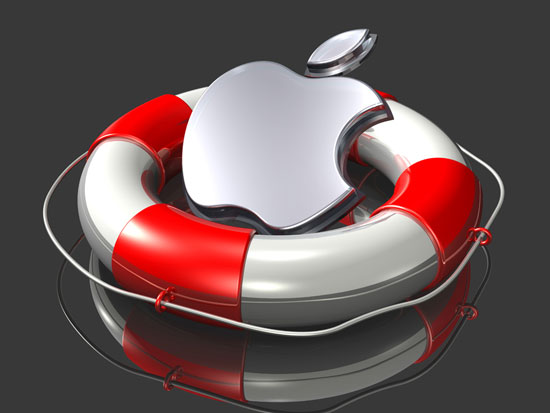 DVMUG Main Meeting
Wednesday, January 15th · 6:30 pm to 9:00 pm
(Third Wednesday of the month) NEW LOCATION
Pleasant Hill Community Center
320 Civic Drive, McHale Room
Pleasant Hill


 Get a map to Pleasant Hill Community Center
TechTool Pro 12
Christian Pickman from MicroMat will be showing us the new TechTool Pro 12.
micromat.com/products/techtool-pro
Techtool Pro 12 now works with macOS 10.15, Catalina, and takes advantage of the new technology made available through Apple's latest OS.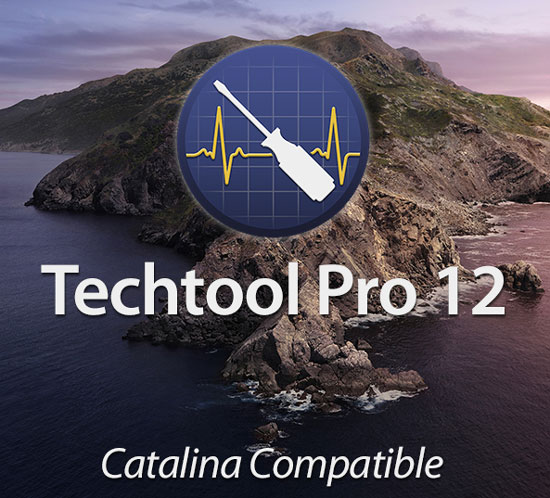 ---
The Diablo Valley Mac Users Group helps Macintosh users get the most out of their computers. Software, hardware, digital filmmaking, photography—these subjects and more are covered in the club's monthly General Meeting, workshops, and Special Interest Groups.
You are invited to attend our general meetings at the Pleasant Hill Community Center for vendor and club presentations on new hardware, software, and other items of Mac interest. Meetings start at 6:30 p.m. with a Question & Answer segment where you are welcome to ask about your own Mac problems; there's a break during which the club Mac experts answer your questions one-on-one, and a raffle in addition to the main presentation, usually by a software publisher or hardware manufacturer.
Dues for the entire family are $40 per year-a bargain! Especially since it includes access to the club's weekly email including current Apple news and How-To tips, and attendance at all Special Interest Group meetings including the monthly MacClinic, where club experts diagnose and repair what's wrong with your Mac as well as helping you with software upgrades, hard-drive replacement, and similar improvements.

DVMUG MacClinic

Saturday, January 25th
10 am to Noon
1:30 pm to 4 pm
(Fourth Saturday of the month)
DVMUG Office
396 Civic Drive
Pleasant Hill

Get a map to the DVMUG Office

Leader: Rick Calicura
925-228-4992
Clinic volunteers include:
| | | | | |
| --- | --- | --- | --- | --- |
| John Sobrero | Anne Griffin | Don Nelson | Tina Tanenbaum | Brenda Boswell |
Previous Clinic Lunch Photos at,
dvmug.org/blog/?p=8994
Make your sad Mac happy again! At DVMUG's legendary MacClinic, we can upgrade your Mac's memory (you supply the memory; we can tell you where to get it). We can upgrade most Macs' data storage by installing a new hard drive or solid-state drive. We can troubleshoot problems with malware, adware, and botched installations. We can help setup of your iOS device, back it up to your Mac, and transfer your data to a new iOS device. Appointments for the MacClinic must be made by phone (for triage), then time slots will be assigned. Remember that the services you receive as part of your DVMUG membership beat the heck out of what you would pay elsewhere. Obviously, the DVMUG office rent never stops and donations are gratefully received.
Add RAM to your Mac
Upgrade your Mac to an SSD drive
Install a backup drive or recover data from a hard drive
Upgrade macOS or iOS to the current version
Migrate your apps and data to a new Mac
Securely erase an old Mac for ewaste or donation
Backup your iPhone or iPad to your Mac
Sync your iCloud to your Mac, iPhone, and iPad
Perform housecleaning and remove old apps and downloads from your Mac
Apple Utilities
Backup
| | | | | | |
| --- | --- | --- | --- | --- | --- |
| Time Machine | Carbon Copy Cloner | SuperDuper! | | | |
Third-Party Apps
| | | | | | |
| --- | --- | --- | --- | --- | --- |
| Malwarebytes | AppCleaner | MacUpdater | EtreCheck | Mactracker | |
| | | | | | |
| --- | --- | --- | --- | --- | --- |
| Easy Find | DriveDX | Go64 | Duplicate File Finder | DiskWarrior | |
| | | | | | |
| --- | --- | --- | --- | --- | --- |
| GeekBench | Macs Fan Control | Coconut Battery | NetSpot |   | |
DVMUG Mac Maintenance SIG
NEW SIG

Tuesday, January 28th
2 pm to 4 pm
DVMUG Office
396 Civic Drive
Pleasant Hill

Get a map to the DVMUG Office
Leader: John Sobrero
925-335-6789
www.sobrero.net

Leader: Anne Griffin
925-405-5646
Learn how to perform housecleaning and maintenance on your Mac yourself and use the MacClinic favorite apps to keep your Mac running at its best.
Apple Utilities
Backup
| | | | | | |
| --- | --- | --- | --- | --- | --- |
| Time Machine | Carbon Copy Cloner | SuperDuper! | | | |
Third-Party Apps
| | | | | | |
| --- | --- | --- | --- | --- | --- |
| Malwarebytes | AppCleaner | MacUpdater | EtreCheck | Mactracker | |
| | | | | | |
| --- | --- | --- | --- | --- | --- |
| Easy Find | DriveDX | Go64 | Duplicate File Finder | DiskWarrior | |
| | | | | | |
| --- | --- | --- | --- | --- | --- |
| GeekBench | Macs Fan Control | Coconut Battery | NetSpot |   | |
How to install Malwarebytes on Mac to scan for malware & adware
Malwarebytes for Mac is a popular and respected anti-malware tool for Mac that can help to clear a Mac of malware, ransomware, and viruses.
Read more here
How to Uninstall Malwarebytes on Mac
At some point in time you may have installed the popular Malwarebytes tool on a Mac to scan for malware, spyware, ransomware, junkware, and other garbage threats on a Mac, but at some point you may decide you want to uninstall Malwarebytes from the Mac and remove the utility from a computer.
Read more here
How to use Network Utility on Mac
macOS includes an application called Network Utility. This app provides a variety of handy networking tools and details. You can use this tool for variety of purposes, from troubleshooting a connection to looking up information.
Read more here


MacMost Video Tutorials
Creating a System Report With EtreCheck
If you are getting online help from a source you trust, you can help them by providing a system report generated from the third-party app EtreCheck. This report includes many details about your hardware and software that can help someone help you.
Watch here
AppCleaner (Uninstall Mac apps completely)
AppCleaner is the uninstaller that Apple forgot to include with macOS. It allows you to *completely* remove any application from your Mac. This includes the apps preferences, caches and other hidden files.
Watch here
MacUpdater Review
This is a great app that will help in making sure all of the software on your Mac is up to date. With a simple click it can download and install the update on most apps.
Watch here
Mactracker Review
Mactracker provides detailed information on every Apple Macintosh, iPod, iPhone, and iPad ever made, including items such as processor speed, memory, graphic cards, supported OS versions, price, storage, and expansion options.
Watch here
Downloading and installing Carbon Copy Cloner
Watch here
DriveDx
Ever wish your hard drive could warn you before it fails? With DriveDx it can. Binary Fruits' amazing new hard drive analysis and monitoring tools are the best available on the Mac.
Watch here
Using Activity Monitor
In Applications/Utilities there is an app called Activity Monitor that allows you to track all of the apps and other processes running on your Mac. You can see which ones are using the most CPU, memory, energy, disk access, and so on.
Watch here
A beginner's guide to getting started with Time Machine
Every Mac user should be backing up the files on their Mac. The easiest way to do this is to use Time Machine, which is part of macOS. You can get a cheap external hard drive and start doing this today. Time Machine is simple and automatic and can save you from disasters, as long as you start using it.
Watch here
How to use Macs Fan Control
Watch here