www.dvmug.org      925-695-7655
Numbers Class
Tuesday, January 31st & February 14th
Instructor and Apple Consultants Network member Mike Matthews will be presenting a course covering Numbers, the Apple Spreadsheet Application. The sessions will be held over Zoom on January 31st and February 14th from 3-5 PM. Join us and learn how to use Numbers to bring your data to life. Numbers is available in Mac OS, iOS, and iPadOS versions, so you can create a file at home and work with it on your iPhone or iPad.
To help defray the cost of this instruction, we are suggesting a donation of $20 for those wishing to attend.


Read more here for tips on how to use Zoom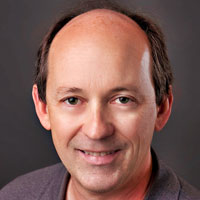 Presented by Mike Matthews
Mike Matthews is a member of the Apple Consultants Network and specializes in consumers. He also teaches classes at a number of adult schools in the Bay Area helping people make the most of their Apple products. His experience goes back to the days of the Apple II+.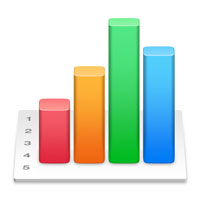 With its impressive tables and images, Numbers makes it possible to create beautiful spreadsheets and comes included with most Apple devices. Use Apple Pencil on your iPad to add helpful diagrams and colorful illustrations. And with real-time collaboration, your team can work together, whether on Mac, iPad, iPhone, or PC.
Download the class outline and sample files for the Numbers class.

DVMUG BBS
DVMUG's BBS runs on software called FirstClass. It is recommended that you download the "client"–user–software to connect to the BBS server.
FirstClass Client Download
For macOS 10.13 and later
DVMUG BBS 16.208 (22 Mb)
FirstClass Mobile 16 for iPhone and iPad.
For iOS 8 and later
apps.apple.com/us/app/firstclass-mobile/id310607705
---
FirstClass Client for DVMUG BBS Setup
In the FirstClass Login window

Click on the blue triangle next to Advanced

In the FirstClass Login window

Click on the Setup... Button

In the Service Setup window

Select Connect via:
DSL-CableModen-IP.FCP

and enter

Server: fc.dvmug.org

Click the Configure... Button in the top right

In the DSL-CableModem-IP.FCP window.

Select Protocol: TCP/IP

and

Select Port number: TCP Default (510)

Click on the blue Save button on the bottom right.

In the Service Setup window.

Click on the blue Save button on the bottom right.

TechTool Pro
DVMUG Zoom Meeting 1-24-23 on YouTube
Meeting length: 1 hr 42 min
TechTool Pro 17 is now available! If you've recently upgraded to macOS Ventura, you'll be happy to know that version 17 is bringing full support to Apple's latest operating system. Christian Pickman, Micromat's product manager, will discuss and demonstrate all the tests and tools TechTool Pro has to offer.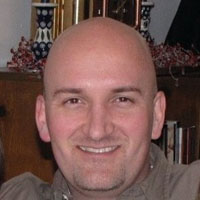 ---

 Adam Engst
and
Chuck Joiner
DVMUG Zoom Meeting 11-15-22 on YouTube
Meeting length: 2 hr 50 min
Adam Engst
TidBITS.com
Adam Engst is the publisher of TidBITS, the oldest Internet-based email newsletter in the world, which is distributed weekly to tens of thousands of readers. He has also written many technical books, including the best-selling Internet Starter Kit series in the 1990s, books on Eudora and iPhoto, and magazine articles for MacUser, MacWEEK, and Macworld.
Visiting an Apple store: the value of in-person impressions
Adam Engst made his first visit to an Apple Store since before the start of the pandemic and came away with some changed opinions after getting a chance to lay his hands on some recent (and not-so-recent) products. Online ordering is great, but can't provide the full picture.
https://tidbits.com/2022/11/11/visiting-an-apple-store-the-value-of-in-person-impressions/
Chuck Joiner
MacVoices.com
Chuck Joiner has been creating original Apple, Macintosh and tech-oriented audio and video content since 2000. MacVoices, delivered in both audio and video versions, includes one-on-one discussions with authors, developers, pundits, panel conversations on current trends in tech, and real-world hardware and software reviews. With interviewing skills honed by a career in insurance investigation, negotiation and litigation management, and a passion for technology, Chuck delivers content that is curiosity-driven and designed to both inform and entertain.
---
Meeting length: 1 hr 40 min
Bert Monroy
Bert Monroy is an American artist best known as an early Photoshop expert. He wrote the first book on the use of Photoshop (The Official Adobe Photoshop Handbook, coauthored with David Biedny), and became an established Photoshop educator. He was a frequent guest on The Screen Savers, where he gave brief Photoshop tutorials. In 2004 he was inducted into the Photoshop Hall of Fame. He also hosted a web TV show, PixelPerfect, on Revision3. Monroy is currently a regular teacher on the training website Linkedin and hosts an ongoing series called Pixel Playground which is similar to Pixel Perfect.