DVMUG Internet SIG Meeting
Saturday, August 19th , 2pm-4pm
New Day and Time
DVMUG Office
396 Civic Drive
Pleasant Hill
(Third Saturday of the month)
Leader: John Sobrero
925-335-6789
www.sobrero.net

Leader: Anne Griffin
925-405-5646
Get a map to the DVMUG Office: http://goo.gl/oiFj
You can RSVP on the Facebook meeting page
As always, any topic related to the Internet, DVMUG BBS, Google, Facebook, Email and the Web are fair game.
At the August Internet SIG we will explore iCloud.
How to set up and customize iCloud on your iPhone, iPad, and Mac
Whether you've recently got a new iPhone and are setting up your first iCloud account, or have had an iPhone for a while but never set up iCloud before, this is your guide for setting up and customizing iCloud on your iPhone, iPad, and Mac.
Read more here
iCloud: The ultimate guide
iCloud lets you sync and store all the data that's important to you, from photos and documents to calendars and contacts.
Read more here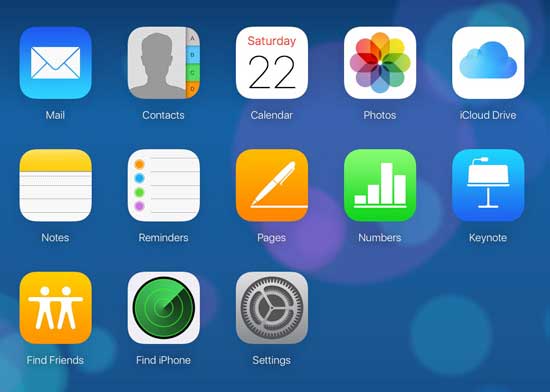 Google
Social Media
Internet Utilities
We can also explore any Web Publishing options you bring to the table.
The FirstClass Client 12 will crash and be unable to log in to the DVMUG BBS under macOS Sierra.
If you are going to install Sierra you will need to install the beta version of FirstClass Client 16 first before trying to login with macOS Sierra from the link below.
The DVMUG BBS FirstClass 16 Client download is available from the DVMUG web page at, http://fc.dvmug.org
FirstClass Mobile 16 for iPhone and iPad is available at, http://itunes.apple.com/us/app/firstclass-mobile/id310607705?mt=8
If you have an iPhone, iPod touch or iPad bring it to the SIG and we will help you get it set up to login to the DVMUG BBS.
SaveSave
SaveSave
SaveSave
2017 DVMUG-Rossmoor Film Fest Awards
Best of Show – Dollar Pool – Carmencita Lozano
Photographic Excellence – Highlights of Pride Parades – Lynn Letteris
Creativity – Dollar Pool – Carmencita Lozano
Story Telling – Bees! – Shari Dyer
Documentary – A Visit to the Western Railway Museum – Vern Hance
More 2017 Film Fest photos at,
2017 DVMUG-Rossmoor Film Fest Cheese Photos
Previous Film Fest Awards and Videos at,  dvmug.org/blog/?p=998

This Week at DVMUG 08-14-2017
This Tuesday we have the annual Apple User Group of Rossmoor/DVMUG Film Fest. A lot of members have put a lot of time in to make this event happen so please show your support by attending. Afterwards there will be wine & cheese and we'll announce the winner in each category as well as the overall Best of Show, as voted by all those who attended.
John and Anne have merged the Internet-BBS SIG and Web Publishing SIG into the Internet SIG and have moved it to a new day and time, Saturday afternoons, 2 to 4 pm. This month John and Anne will cover iCloud as well as other Internet-related subjects, including the DVMUG BBS.
---
The Diablo Valley Mac Users Group helps Macintosh users get the most out of their computers. Software, hardware, digital filmmaking, photography—these subjects and more are covered in the club's monthly General Meeting, workshops, and Special Interest Groups.
You are invited to attend our general meetings at the Pacheco Community Center for vendor and club presentations on new hardware, software, and other items of Mac interest. Meetings start at 6:30 p.m. with a Question & Answer segment where you are welcome to ask about your own Mac problems; there's a break during which the club Mac experts answer your questions one-on-one, and a raffle in addition to the main presentation, usually by a software publisher or hardware manufacturer.
Dues for the entire family are $40 per year-a bargain! Especially since it includes access to the club's award-winning monthly newsletter, ApplePRESS, and attendance at all Special Interest Group meetings including the monthly MacClinic, where club experts diagnose and repair what's wrong with your Mac as well as helping you with software upgrades, hard-drive replacement, and similar improvements.
SaveSave
SaveSave
SaveSave
SaveSave
SaveSave
SaveSave
SaveSave
DVMUG iPhone-iPad SIG Meeting
Tuesday August 22nd from 7pm to 9pm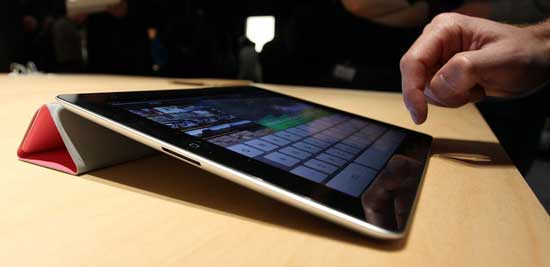 Pleasant Hill Community Center
320 Civic Drive, McHale Room
Pleasant Hill

This meeting location is for the iPhone-iPad SIG only.
All other SIG meetings will continue to be at the DVMUG office.
The DVMUG Main meeting will continue to be at the Pacheco Community Center.
Leader:

Chris Wysocki

510-299-4157
Get a map to Pleasant Hill Community Center, http://goo.gl/0SXjPO
You can RSVP on the Facebook meeting page
iOS 11 Preview
The iPhone-iPad SIG is meets at the Pleasant Hill Community Center in the McHale Room, just down the road from the DVMUG Office.
Bring your iOS toy to the iPhone/iPad SIG and we'll do more interactive training. If you have questions, we'll answer them. Also don't forget to share any fun apps you've found with the group. If there is something you would like answered or covered in the SIG, let me know in the iPhone-iPad SIG conference on the BBS.
SaveSave
DVMUG Genealogy SIG Meeting
Wednesday, August 23rd, 10am to 12pm
DVMUG Office
396 Civic Drive
Pleasant Hill


Leader: Verner Laursen
925-672-7483
 Get a map to the DVMUG Office: http://goo.gl/oiFj
Our emphasis is on the use of Reunion and MacFamily Tree software, and answering your questions about it and your genealogy research.